Products
Protect2Clean's own brands: a comprehensive product portfolio for every clean room.
Hand protection
Everything you need to work in the cleanroom
Jump to section
Protective clothing
Wearable safety – for every requirement
Jump to section
Cleaning, contamination control

So that your cleanroom remains uncompromisingly clean
Jump to section
Hand protection
Optimal fit, pleasant wearing comfort, countless combination options: With the Protect2Clean brands, you and your cleanroom are protected all around.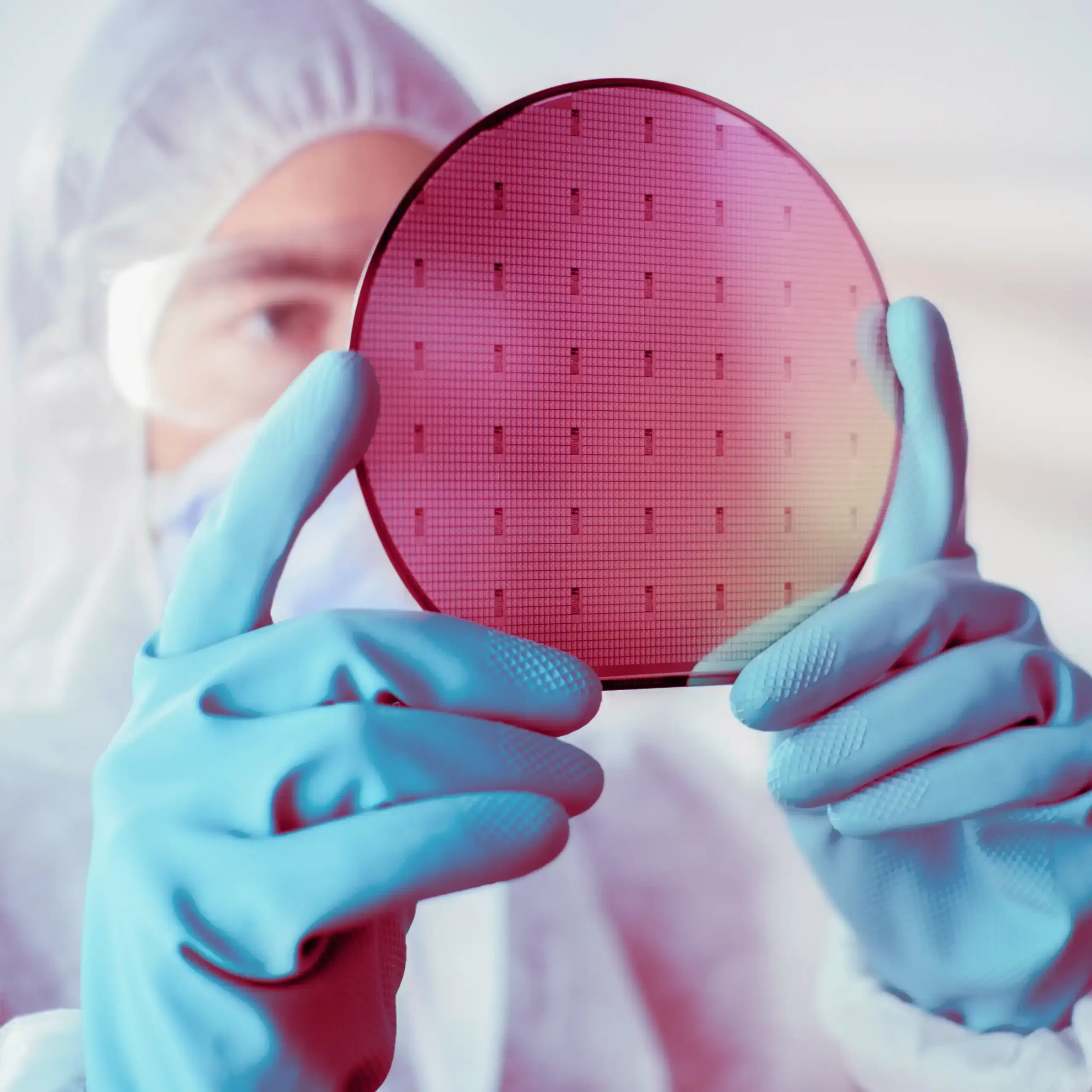 INFO
Protect2Clean protects people and products.
Clean, safe, sterile: we offer protective clothing that combines high comfort with absolute reliability. Available for all ISO and GMP classes.
Protective clothing
Brands in our range are selected according to the highest quality standards. We pay attention to cost efficiency in procurement, which we pass on to you.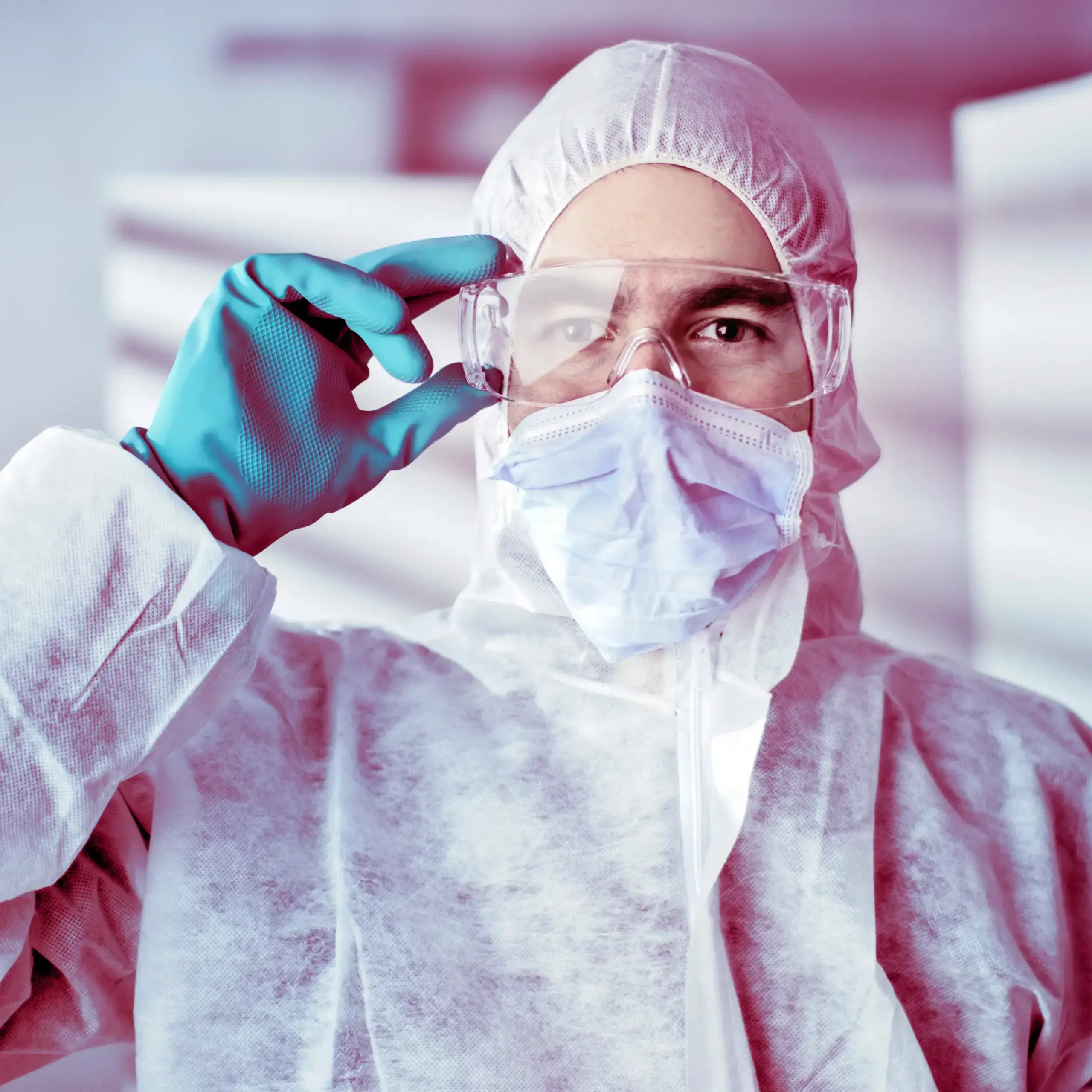 INFO
Versatile application, strong brands: get tangible benefits with our products.
We always produce and source with your cost advantage in mind. Through consistent controlling and our direct sales, we can offer you optimal conditions.
One solution, no additional sleeve protectors or aprons necessary
The specially developed "Clean-Seal" technology provides thermal sealing of the seams, eliminating weak spots. This provides additional barrier protection against particles and liquids. By wearing SimSafe coveralls, no additional sleeve protectors or aprons are needed during cytostatic manufacturing. When joining the carrier component and the protective component, our two-component material – developed for the SimSafe line – does completely without adhesives. Outgassing due to adhesives is thus avoided.
Your ideal eye protection
SimViz safety goggles are designed for use in sterile or clean rooms of controlled contamination. They are also used under aseptic conditions. Uses include the chemical, pharmaceutical and electronics industries or hospital laboratories. SimViz can withstand several sterilisation cycles in a steriliser without any noticeable changes. The careful design allows for long wear and maximum breathability. It also allows a wide field of vision and can be used over all prescription glasses.
"We are right here for you. We stand for quick delivery and reliable service. What else do we have in stock? Take a look."
Cleaning, contamination control
So that clean really means clean: our cleaning and disinfection systems for clean rooms are expandable and easy to combine. Requirements change. Protect2Clean remains there for you.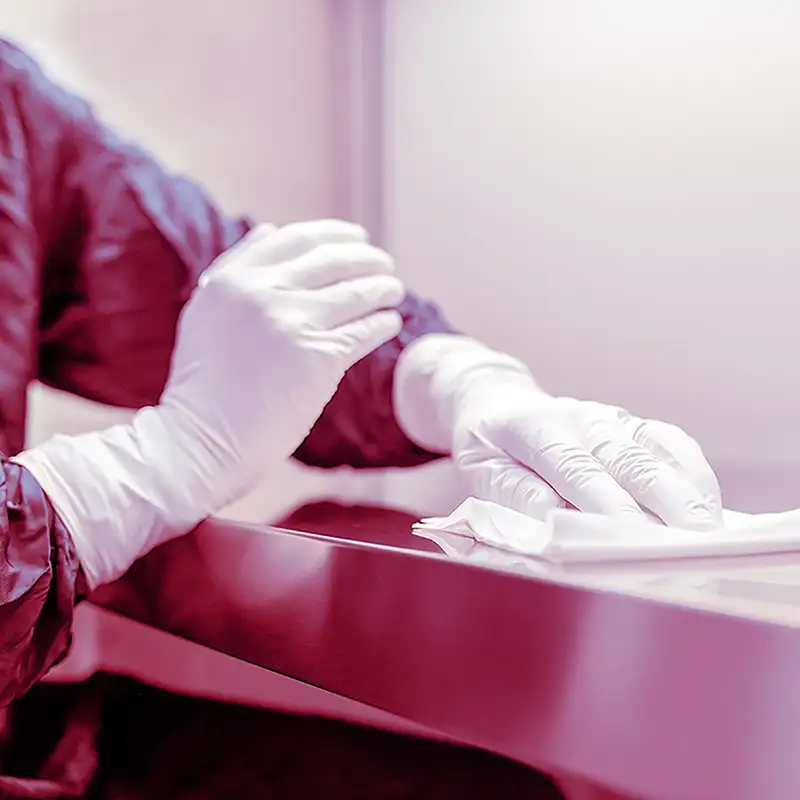 INFO
Sterile, efficient, GMP-compliant: cleaning products from Protect2Clean.
The performance level of your cleanrooms decreases with each contamination. Show high performance: with cleaning and disinfection from Protect2Clean.